 PRIMA DONNA – S/T
L.A. rockers Prima Donna are calling their new album S/T because they believe it's time to reintroduce themselves. "It's a new chapter for us," says the band's singer and guitarist Kevin Preston.
"Self-titled albums are usually a band's introduction to the world," adds drummer David S. Field. "Even though this isn't our first, we feel this album represents a new era in our music and who we are as musicians and people."
Rounded out by Aaron Minton on keys and sax and Lights Out Levine on bass, this tight four-piece, which has evolved into a fully formed garage- and punk-influenced outfit after outgrowing their origins glamming it up on the Sunset Strip, ascends to new heights on S/T, their fifth album and first for Steven Van Zandt's Wicked Cool Records, being released March 30.
"This album is a true sonic leap for us," continues Preston about the LP they recorded in their home base of Los Angeles with producer and mixer Eric Palmquist [Thrice, The Bad Suns, The Mars Volta]. "He was a very hands-on producer," says Field, "and I mean that in a good way. He really pushed us out of our comfort zones and challenged us. I wasn't always sure how certain parts were going to end up, but it always ended up sounding great."
Harnessing influences that run from '50s rockabilly (Gene Vincent, Vince Taylor) through '70s glam (Marc Bolan, Iggy Pop) and corners of rock & roll ranging from Ronnie Spector and the Stones through Nina Hagen and the Ramones, this more fully-formed version of Prima Donna "can now pretty much take on any style and make it our own," in Preston's words.
"When we start an album, we have this mindset that we have to progress, move forward and not care what anyone else is doing or saying," says Field. "We are definitely at our most productive and creative when we shut out everything else and just focus on the songs."
"We don't like an easy day in the studio," Preston relates. "On our first album, we were one trick ponies. Now we like to push ourselves to the limit, just take the demos and see how much we can stretch out."
The 11 new tunes comprising the band's rebirth on S/T move through many lyrical themes and moods, "but a large portion of the lyrics are about betrayal," Preston notes. Lead single and opening cut "4 Real" speculates on the mysterious 1995 disappearance of Richey Edwards, guitarist and co-lyricist for revolutionary punk- and-glam-influenced Welsh band Manic Street Preachers. "Richey Edwards is a strong inspiration on this one," says Kevin.
Preston wrote or co-wrote all 11 songs on the album in various collaborative combinations — two each with Field, Levine and Minton, plus two full-band co-writes on "4 Real" and "Until I Break Loose," producer Palmquist also a co-writer on the latter.
And if a band's style can only be as varied as they company it keeps, Prima Donna has continued to open up possibilities by broadening their palette through the years. Shows with Blondie and Andrew W.K. while supporting their 2015 release Nine Lives And Forty-Fives added to notable support slots they've enjoyed previously with Green Day and Adam Ant.
Kevin's involvement with Billie Joe Armstrong's garage rock side project Foxboro Hot Tubs contributes additional cred. "I met all the guys at different times in L.A. when they were recording American Idiot," he says. "We just became friends, and when it came time to do that band, they asked me to be the guitar player." It was a natural fit for Preston, who first came to prominence in the reformed early 2000s lineup of legendary L.A. punks The Skulls.
Garage rock tastemaker Steven Van Zandt has been in the band's corner for some time, bestowing his weekly "Coolest Song In The World" designation on no less than five prior Prima Donna tracks, most recently for 2015's "Deathless." The latest full-length release in Wicked Cool Records' ongoing partnership with The Orchard as distributor, S/T pushes Prima Donna forward as garage rockers with multi-dimensional capacities.
As the band readies the "4 Real" video and eyes U.S. tour dates, with ambitions of conquering Central and South America as well as the festival circuit in the near future, they still believe in the power of loud guitars. "Rock 'n' roll will always fuel revolution," declares Preston. "When people get sick of the status quo, they turn to rock 'n' roll."
PRIMA DONNA is: Kevin Preston – vocals and guitar; David S. Field — drums and percussion; Aaron Minton — keyboards, saxophone and vocals; Lights Out Levine — bass and vocals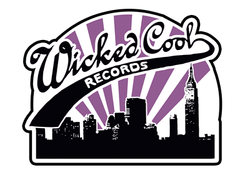 ***
Prima Donna has shared the stage with such notable acts as Andre Williams, Andrew WK, Angry Samoans, Anti-Nowhere League, Ash, Avengers, Backyard Babies, Bellrays, Blondie, Boys, Briefs, Business, Charged GBH, Chelsea, Cock Sparrer, D-Generation, Demented Are Go, Dollyrots, Dragons, Dritte Wahl, Duane Peters Gunfight, Eddie & the Hot Rods, Electric Frankenstein, Electric Prunes, Electric Six, Emily's Army, Exploited, Fitz & the Tantrums, Foxboro Hot Tubs, Fuzztones, Gears, Girl In A Coma, Glen Matlock, Green Day, Guana Batz, Hangmen, Humpers, Iggy & the Stooges, Joneses, Josie Cotton, Kepi Ghoulie, Lords of Altamont, Lower Class Brats, Mad Sin, Mau-Mau's, Michael Des Barres, Motorcycle Boy, MU330, Muffs, Nick Curran & the Lowlifes, Nikki Corvette, 999, Phenomenauts, Pointed Sticks, Polecats, Razor Dolls, Rezillos, Rikk Agnew, Rocket from the Crypt, Semi Precious Weapons, Sham 69, Skulls, Sonics, Steel Panther, Stitches, Stranglers, Stza Crack, Subhumans, Sylvain Sylvain & Cheetah Chrome's Batusis, Texas Terri, Throw Rag, Tornado Rider, Toyah, Turbonegro, TV Smith, 20/20, U.S. Bombs, UK Subs, Undertones, Vibrators, Weirdos, Willie Nile, Zeros.
SPONSORS:
---
Listen to PRIMA DONNA on Sirius Satellite Radio's "Garage" Channel!

---